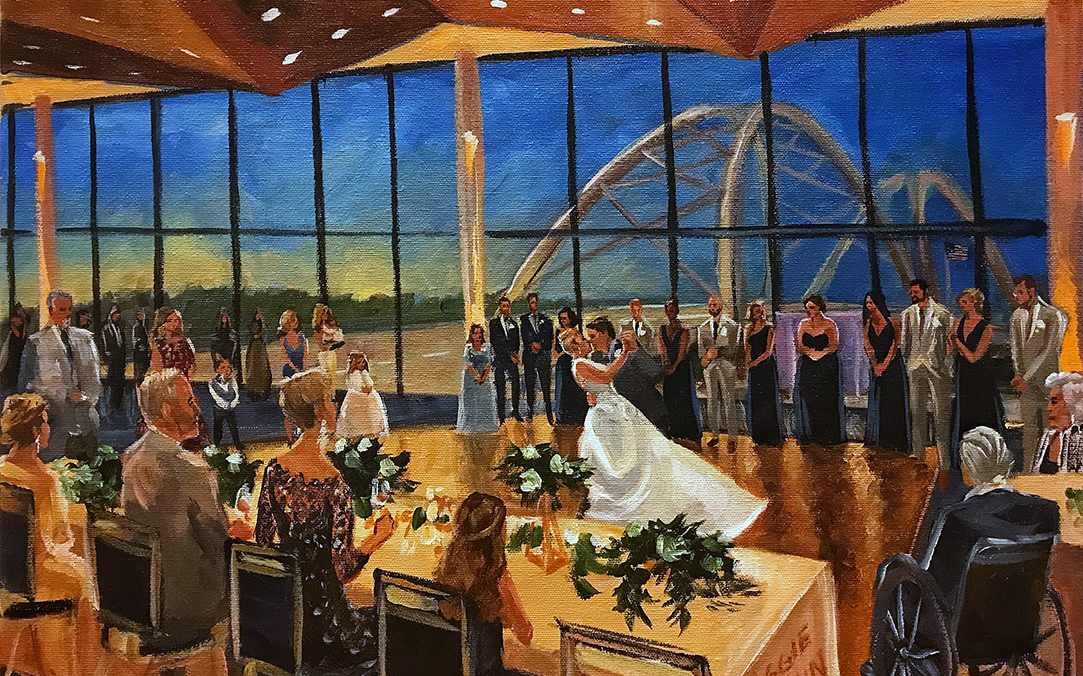 18x24" Acrylic
Live Event Painting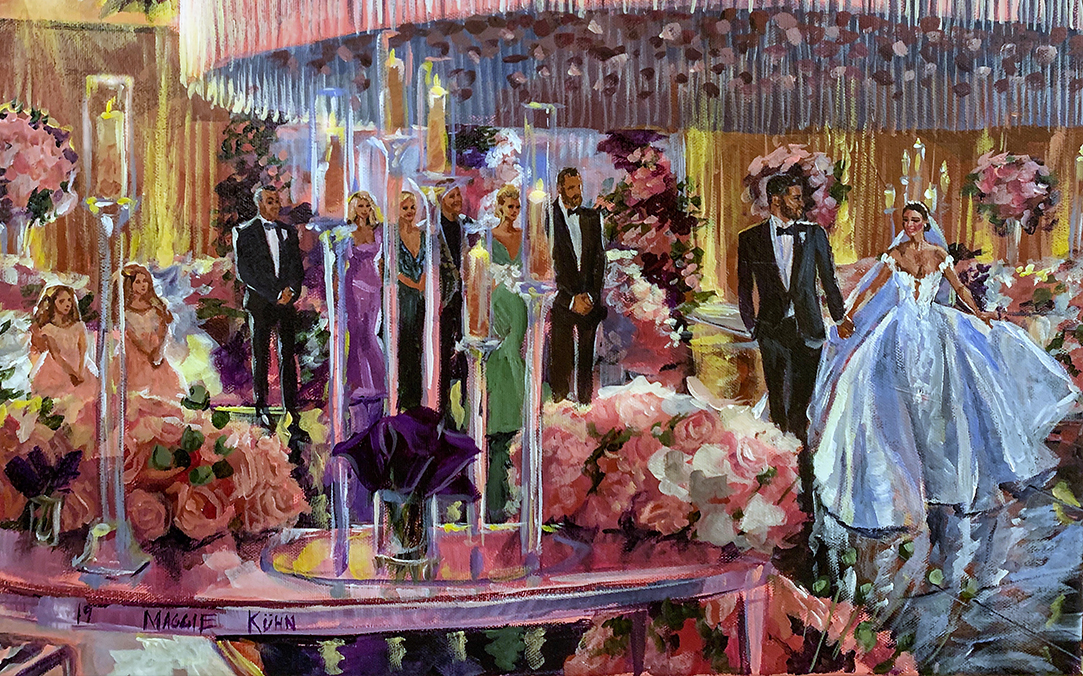 22x28" Acrylic Live Event Painting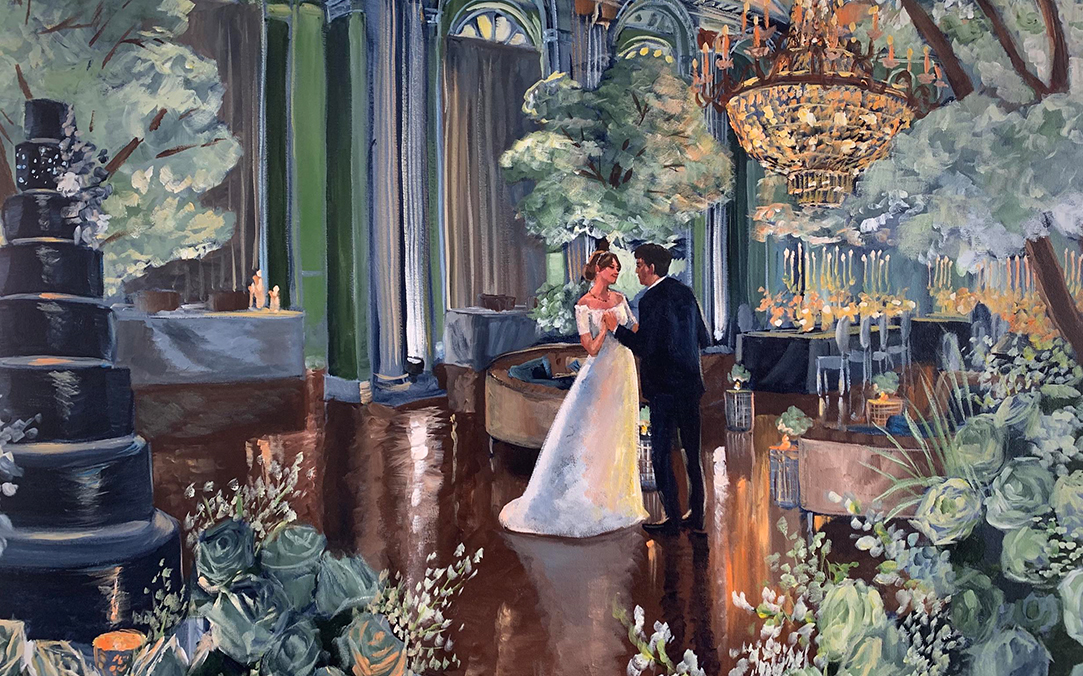 Two 18x24" Acrylic
Live Event Painting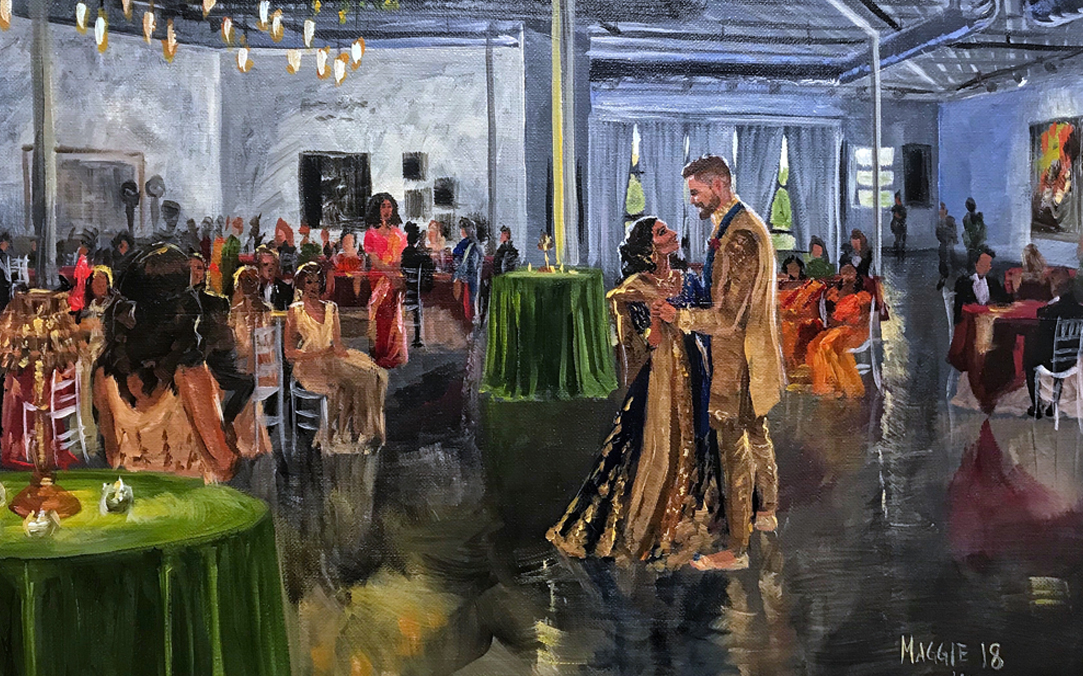 24x36" Acrylic
Live Event Painting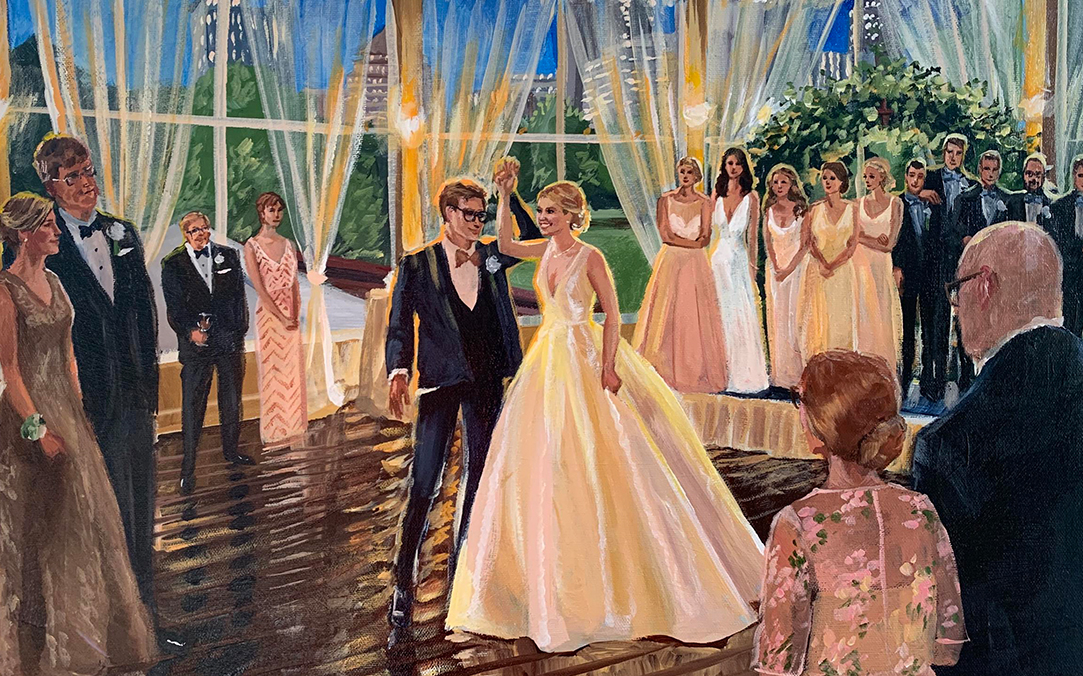 30x40" Acrylic
Live Event Painting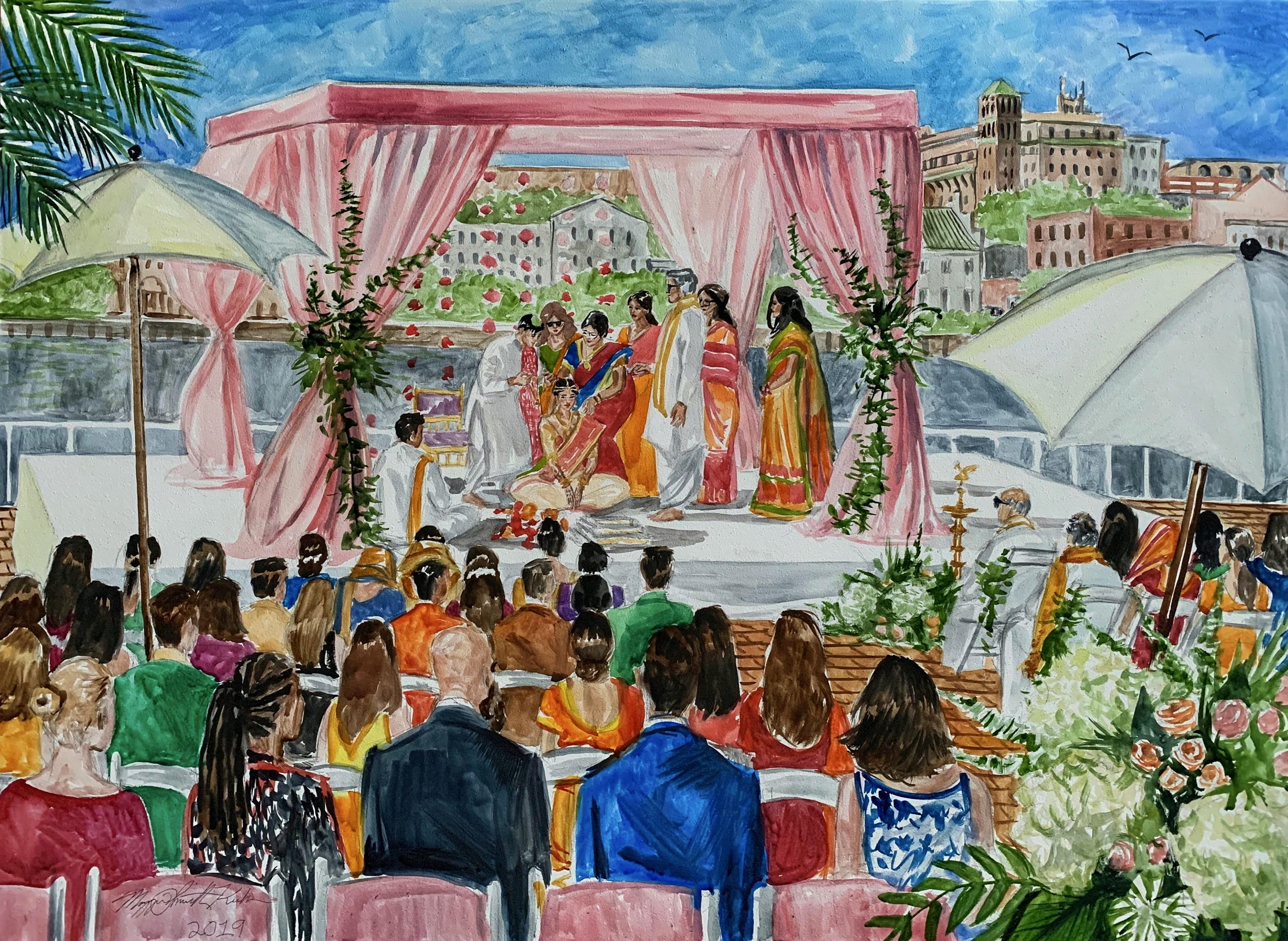 18x24" Watercolor
Live Event Painting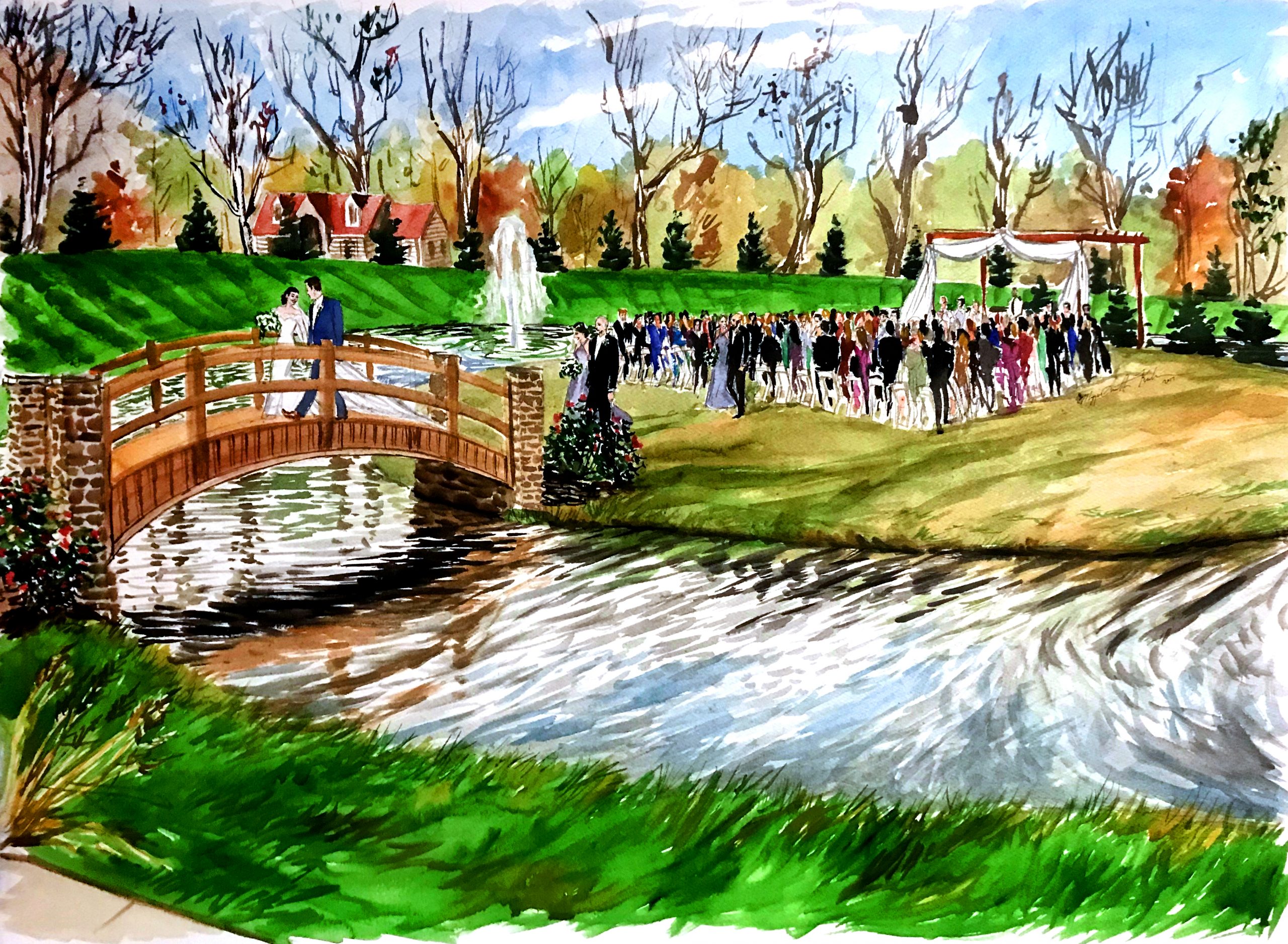 22x30" Watercolor
Live Event Painting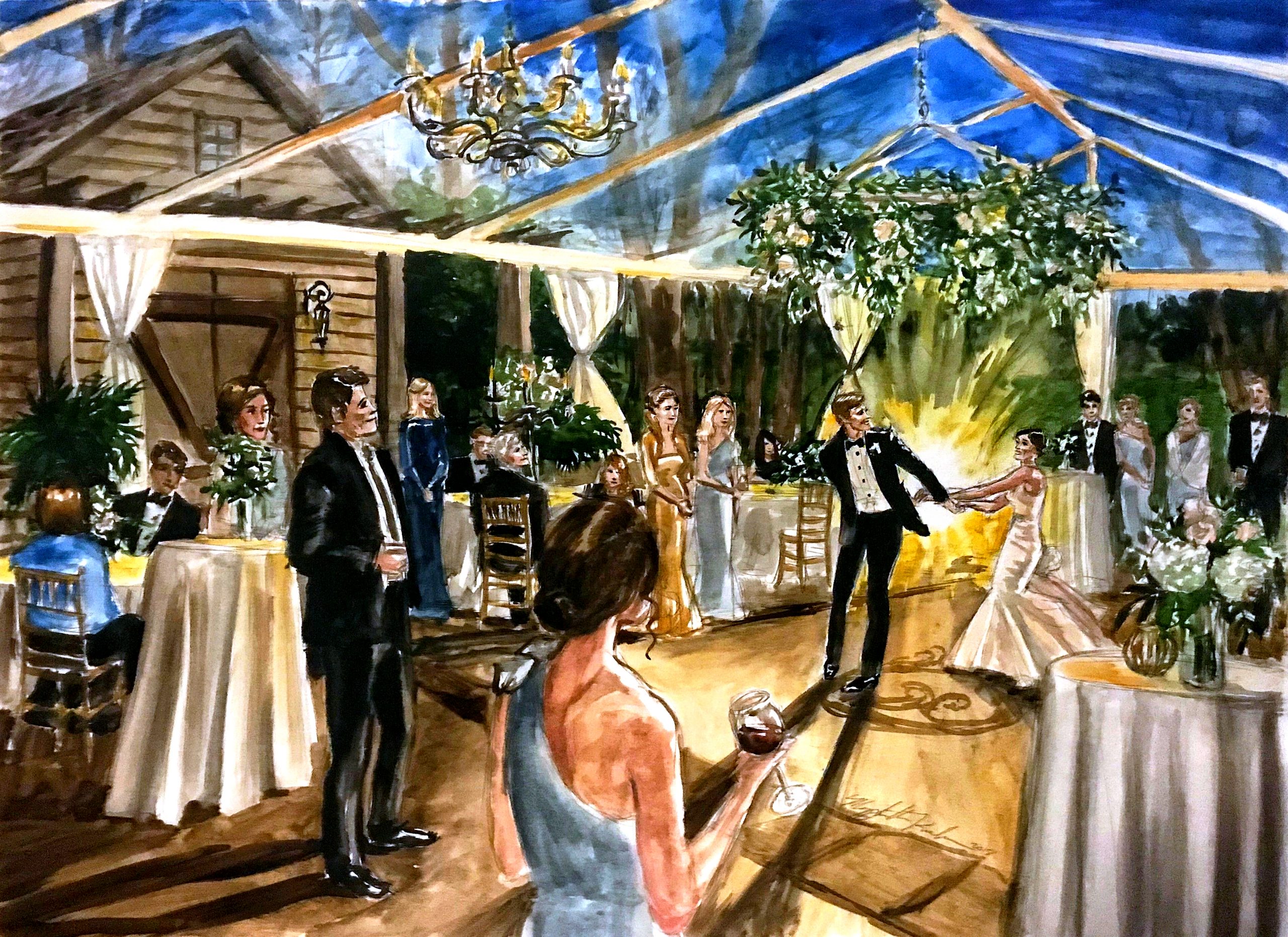 Two 18x24" Watercolor
Live Event Painting
Two 22x30" Watercolor
Live Event Painting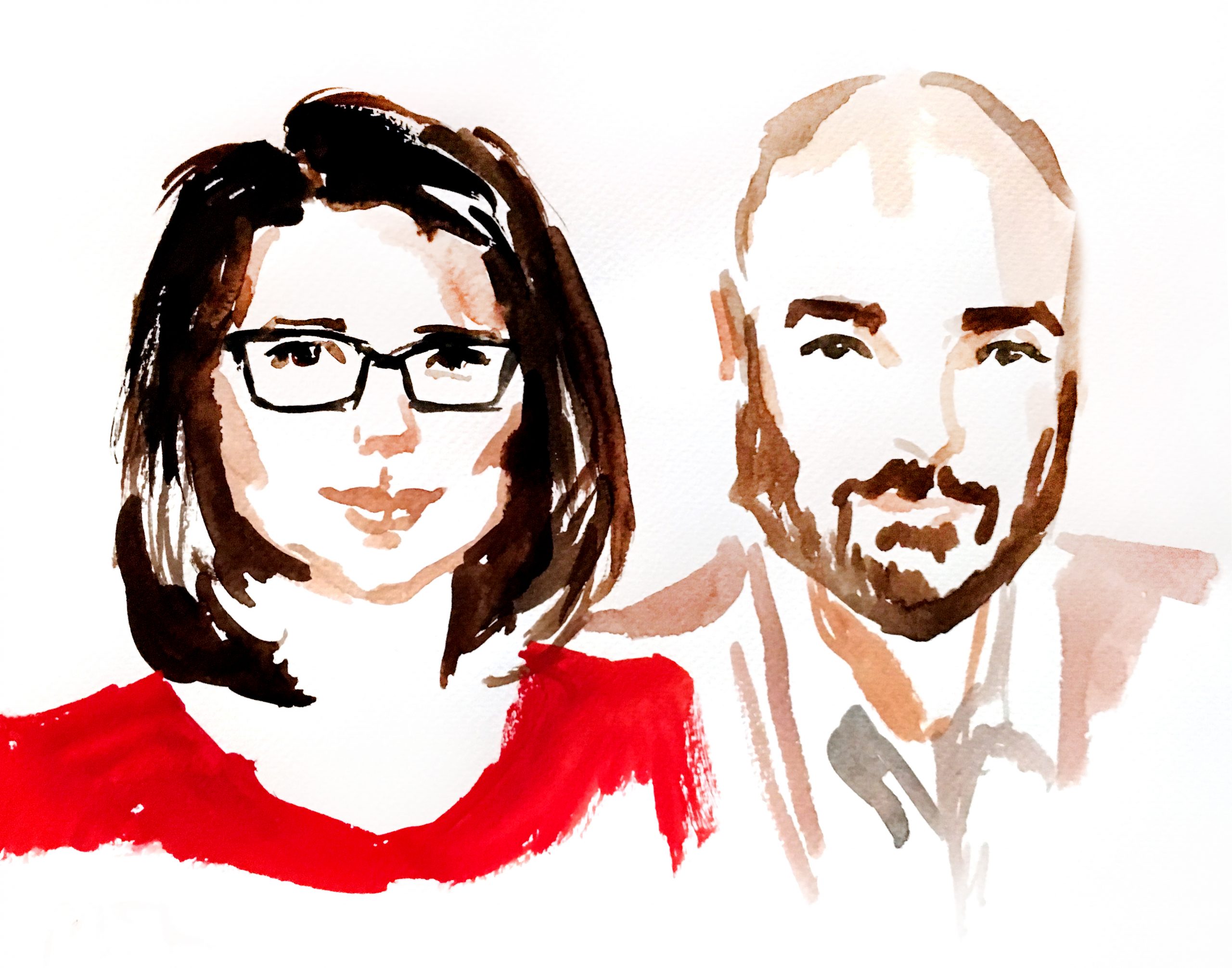 100 9x12" Water Color Portraits of Guests
Maggie has a limited amount of time each month, because of her busy schedule painting live events. When she has a window of free time in the studio, she will choose one lucky lottery member to be painted. Lottery slots are first-come first-serve, so the earlier you join the waiting list, the more likely you are to be chosen.
11x14 Inch Watercolor Portrait
Lottery portraits are $400. No payment is required, until you agree to move forward with your portrait when you are chosen as a winner. You will have 48 hrs to confirm your lottery appt, if you are chosen. At that time, Maggie will paint for you and delivery is guaranteed within 2 weeks.